Sitting at the airport waiting to board your flight which takes about two hours of your life can be really boring sometimes. Your internet pack isn't of much use because it may not work where you are sitting nor do the spotty hotspots are of any help. This is when the only thing that can rescue you from your boredom is the Airport WiFi.
This handy interactive map created by Anil Polat, a travel blogger and computer security engineer for airport frequenters, lets you know passwords of WiFi from any airport all over the world.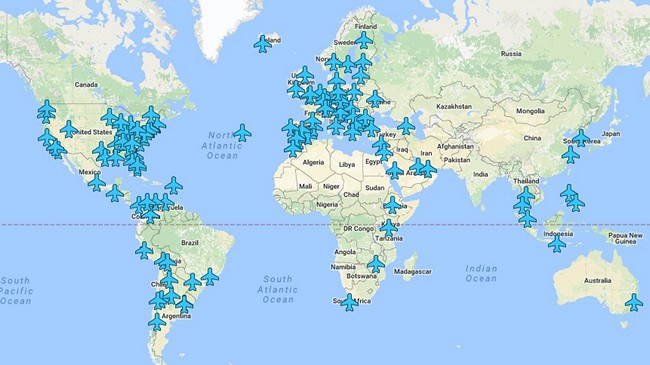 Polat updates the map regularly, which includes the Wi-Fi passwords and locations of dozens of airports on the planet. Users of the map receive specific directions on where to sit to best access the Wi-Fi connection, along with instructions for inputting the password.
Travelers who click on the map, which has also been released in app form, simply locate their desired airport to be informed (at least in some cases, not all airports and passwords are included yet) of the best places to sit, along with WiFi instructions. The map is updated regularly and the public can also contribute, while the creator himself also has ambitious plans, and spoke of how he plans to visit every airport in the world in a bid to maintain the project. Good luck with that. You can get the map for iOS, Android and Google Play.
By clicking on the locations, you will get the airport name along with the password and also the locations that receive the best internet reception. Here, click on it and enjoy.