o what do you do if you're in Mumbai but you're not a Mumbaikar. How do you fit in? How do you communicate? How do you get into groove with the Mumbaiya style of talking?
Well, Vipul Mehra has a solution. He has come up with a beginner's guide so that you can master all the Mumbaiya slangs. Check it out: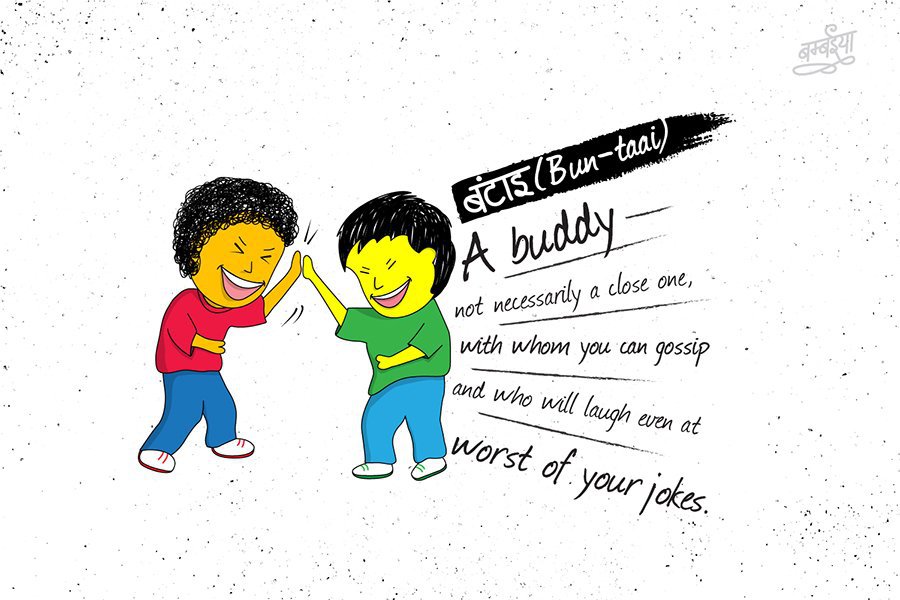 बंटाई (Bun-taai): A buddy not necessarily a close one, with whom you can gossip and who will laugh even at worst of your jokes.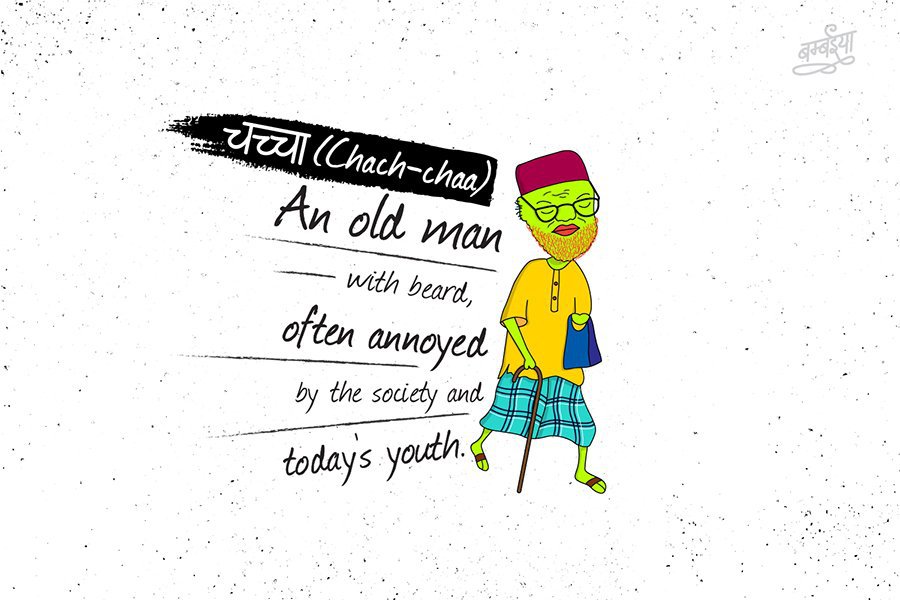 चच्चा (Chach-chaa): An old man with a beard, often annoyed by the society and today's youth.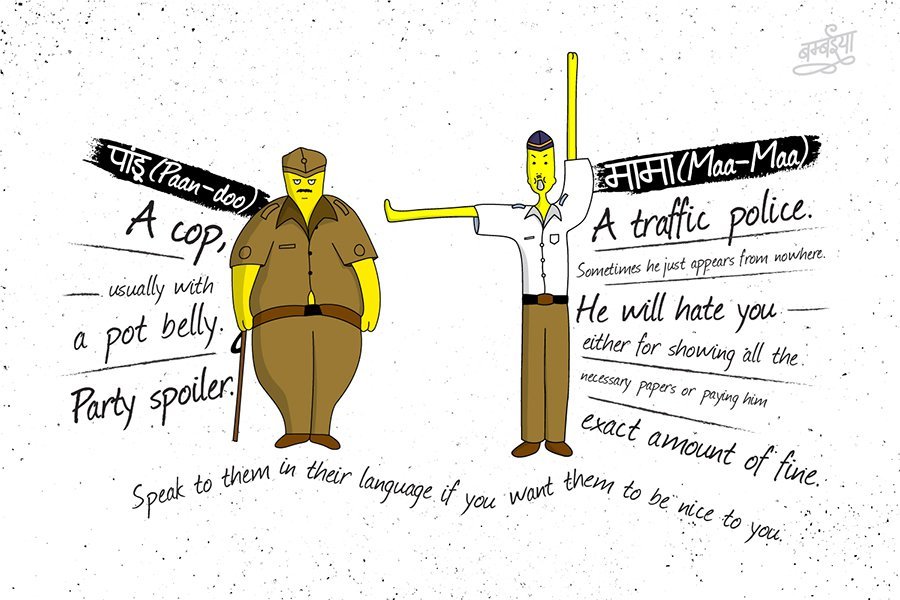 1. पांडू (Paan-doo): A cop, usually with a pot belly. Party spoiler.
2. मामा (Maa-maa): A traffic police. Sometimes he just appears from nowhere. He will hate you either for showing all the necessary papers or paying him exact amount of fine. Speak to them in their language if you want them to be nice to you.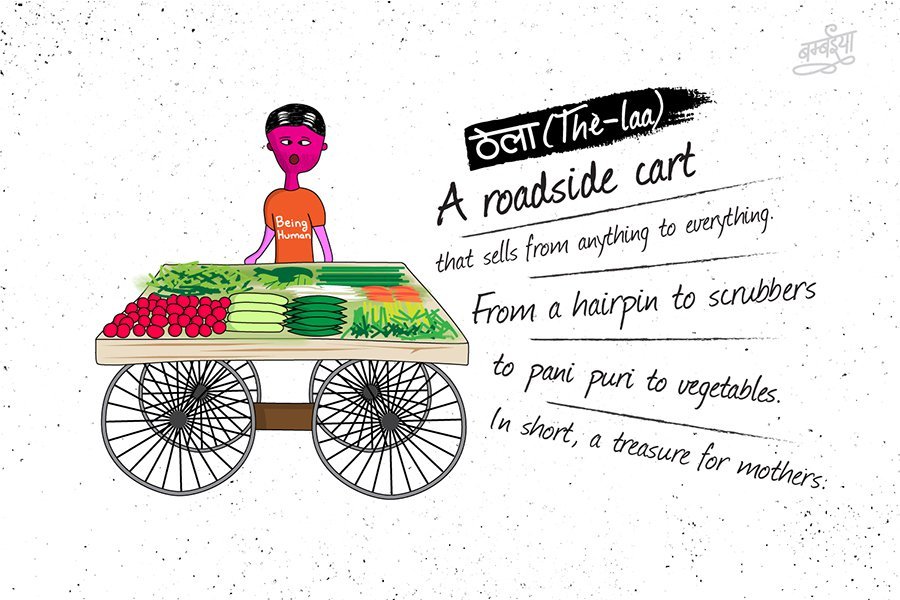 ठेला (Thè-laa): A roadside cart that sells from anything to everything. From a hairpin to scrubbers to pani puri to vegetables. In short, a treasure for mothers.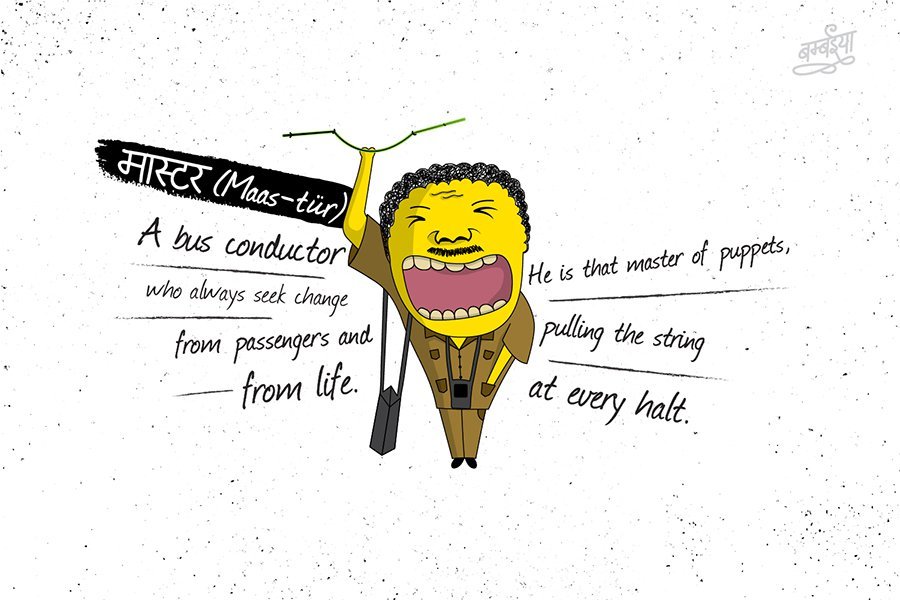 मास्टर (Maas-tür): A bus conductor who always seek change from passengers and from life. He is that master of puppets, pulling the string at every halt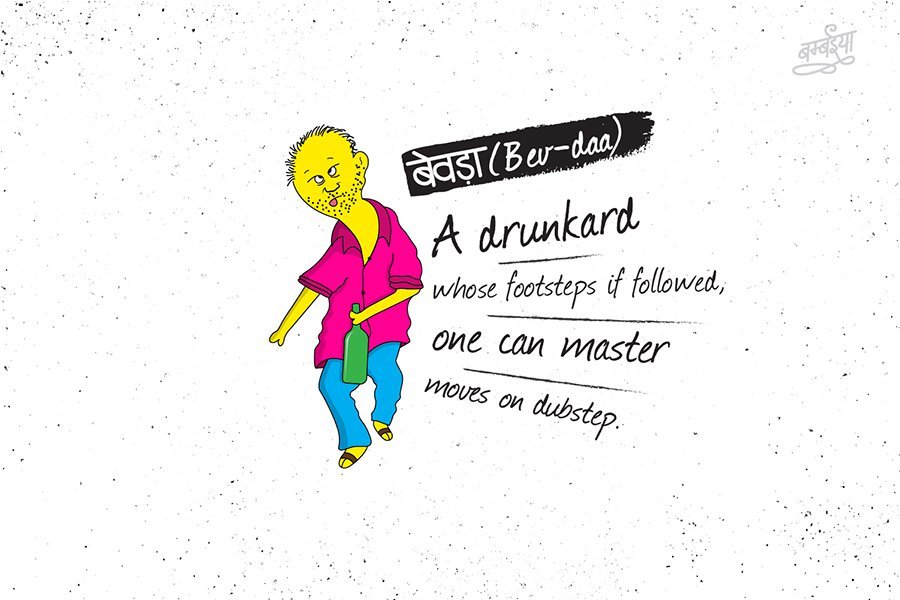 बेवडा (Bév-daa): A drunkard whose footsteps if followed, one can master moves on dubstep.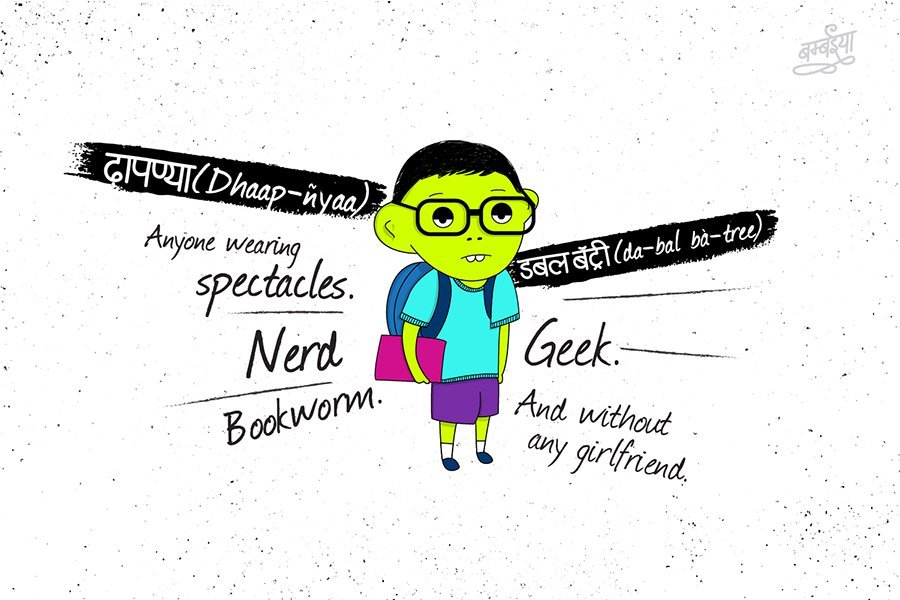 ढापणया (Dhaap-ñyaa)/ डबल बॅट्री (Double battery): Anyone wearing spectacles. Other characteristics – Nerd. Geek. Bookworm. And without any girlfriend.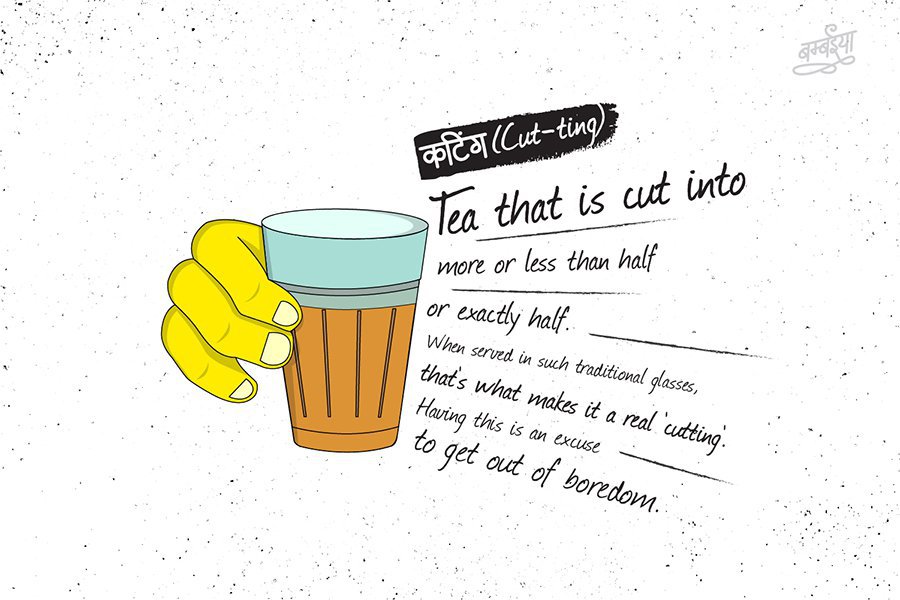 कटिंग (Cut-ting): Tea that is cut into more or less than half or exactly half. When served in such traditional glasses, that's what makes it a real 'cutting'. Having this is an excuse to get out of boredom.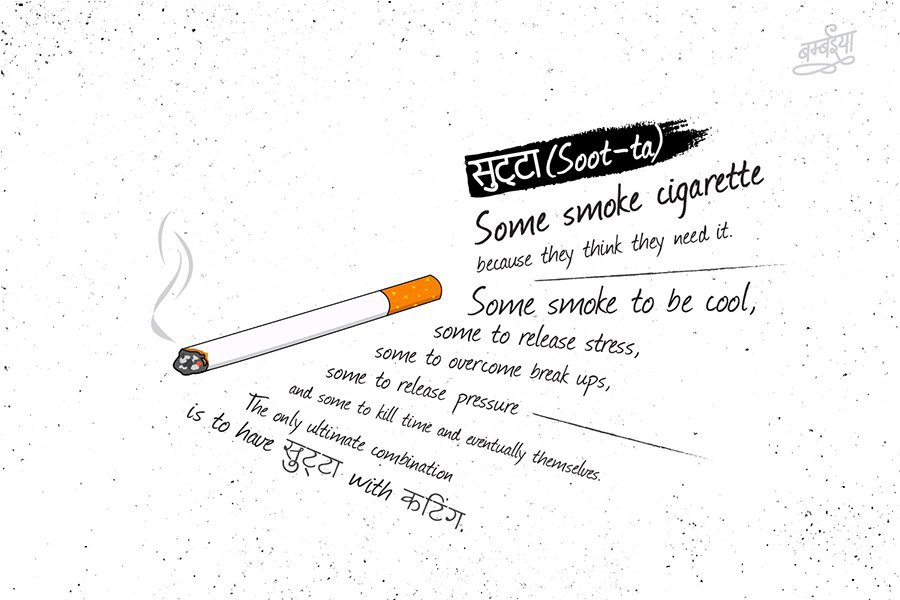 सुट्टा (Soot-tā): Some smoke cigarette because they think they need it, some smoke to be cool, some because they had break ups, some to release stress, some to release pressure and some to kill time and eventually themselves. The only ultimate combination is to have सुट्टा with कटिंग .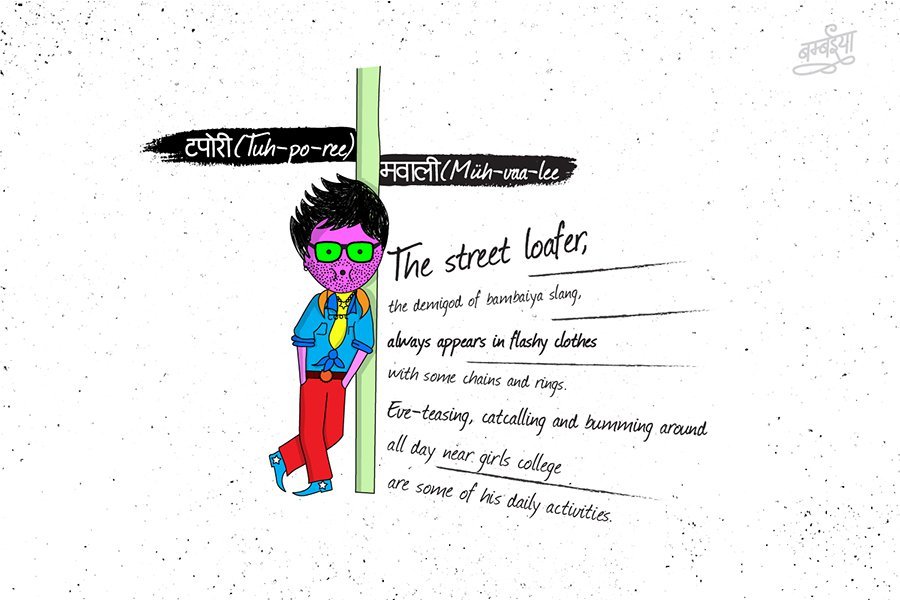 मवाली (Müh-vā-lēē)/ टपोरी (Tuh-pò-rēē): The street loafer, the demigod of bambaiya slang, always appears in flashy clothes with some chains and rings. Eve-teasing, catcalling and bumming around all day near girls college are some of his daily activities.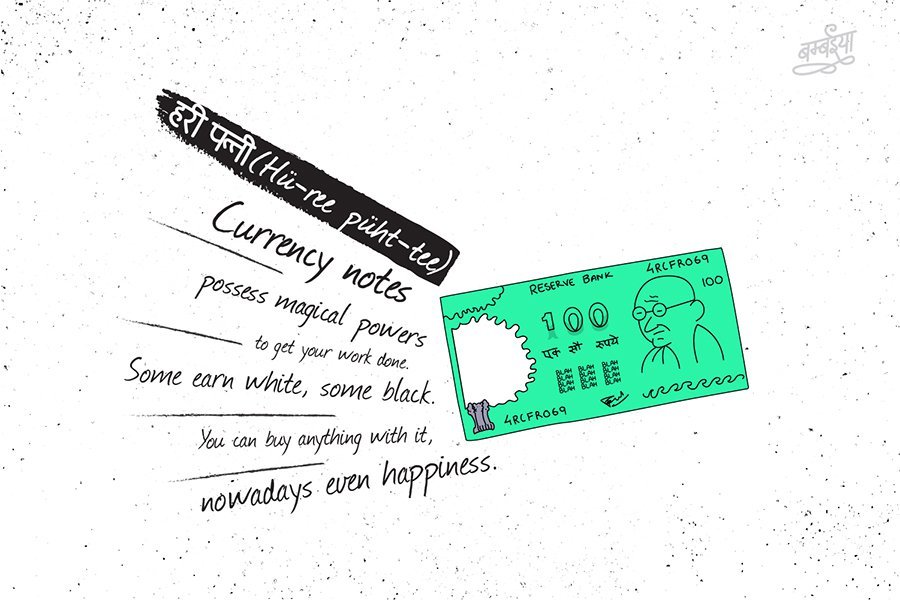 हरी पत्ती (Hü-ree püht-tee): Currency notes possess magical powers to get your work done. Some earn white, some black. You can buy anything with it, nowadays even happiness.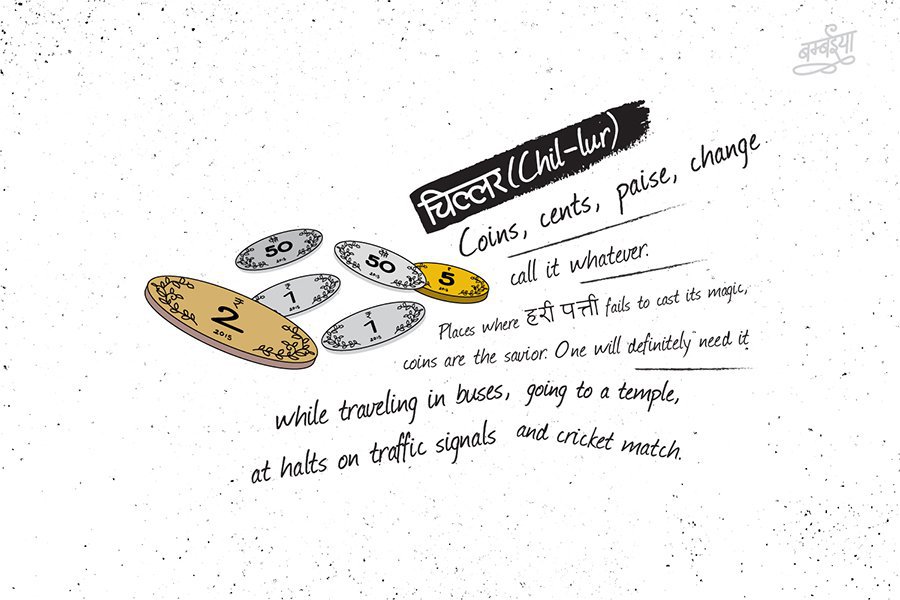 चिललर (Chill-lür): Coins, cents, paise, change call it whatever. Places where हरी पत्ती fails to cast its magic, coins are the savior. One will definitely need it while traveling in buses, going to a temple, at halts on traffic signals and cricket match.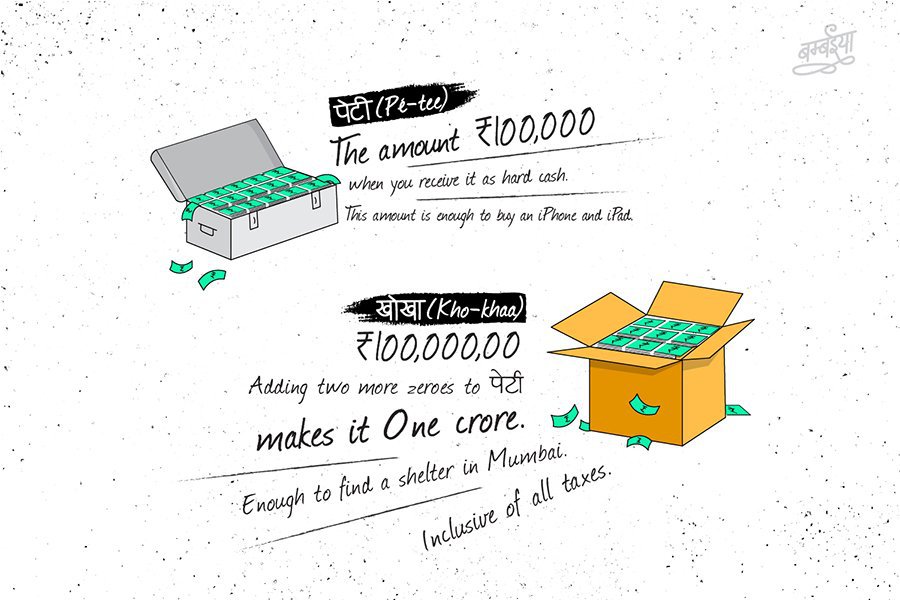 पेटी (Pé-tee): The amount 100,000 when you receive it as hard cash. This amount is enough to buy an iPhone and iPad.
खोखा (Kho-khaa): Adding two more zeroes to पेटी makes it One crore. Enough to find a shelter in Mumbai. Inclusive of all taxes.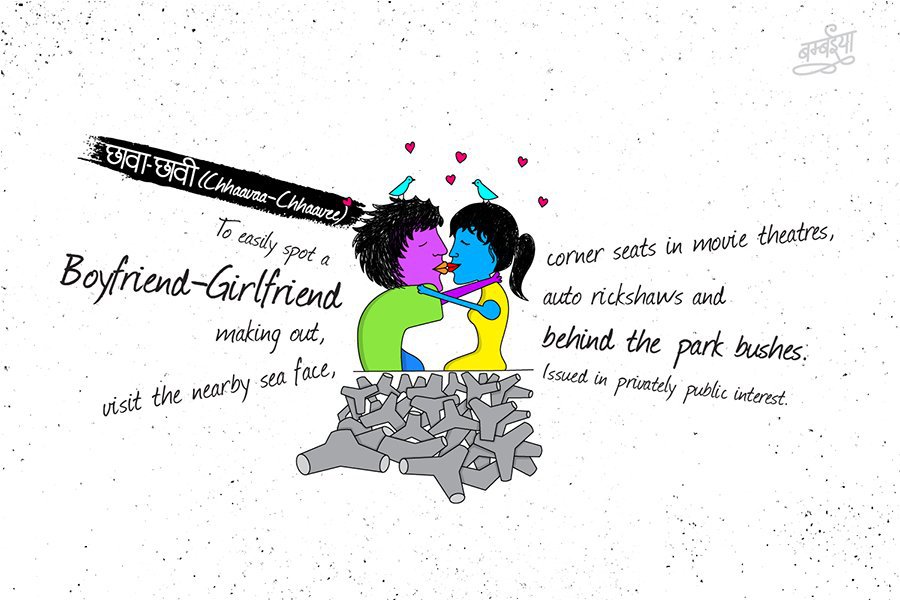 छावा-छावी (Chhaavaa-Chhaavee): To easily spot a Boyfriend-Girlfriend making out, visit the nearby sea face, corner seats in movie theatres, auto rickshaws and behind the park bushes. Issued in privately public interest.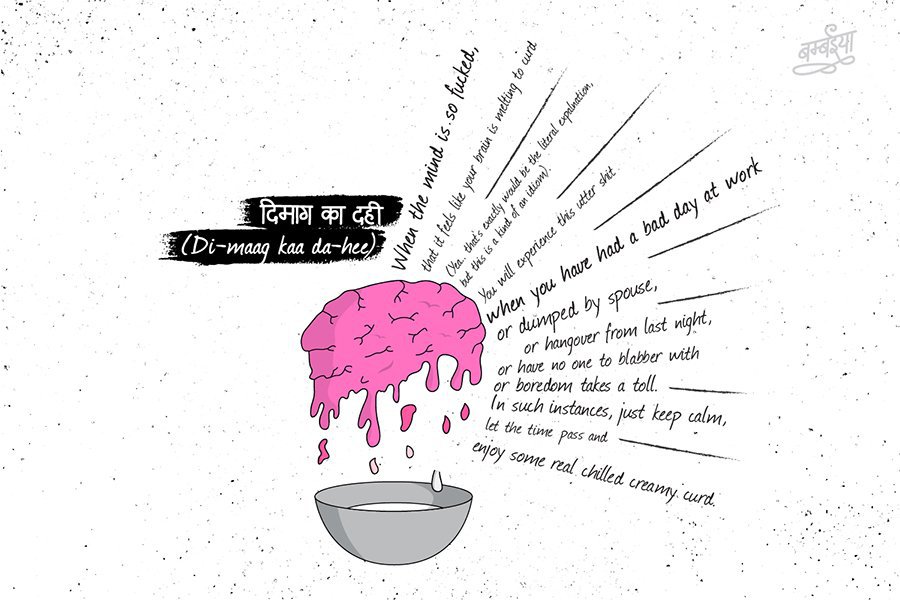 दिमाग का दही (Di-maag kaa da-hee): When the mind is so fucked, that it feels like your brain is melting to curd (Yea.. that's exactly would be the literal expalnation, but this is a kind of an idiom). You will experience this utter shit when you have had a bad day at work or dumped by spouse, or hangover from last night, or have no one to blabber with or boredom takes a toll. In such instances, just keep calm, let the time pass and enjoy some real chilled creamy curd.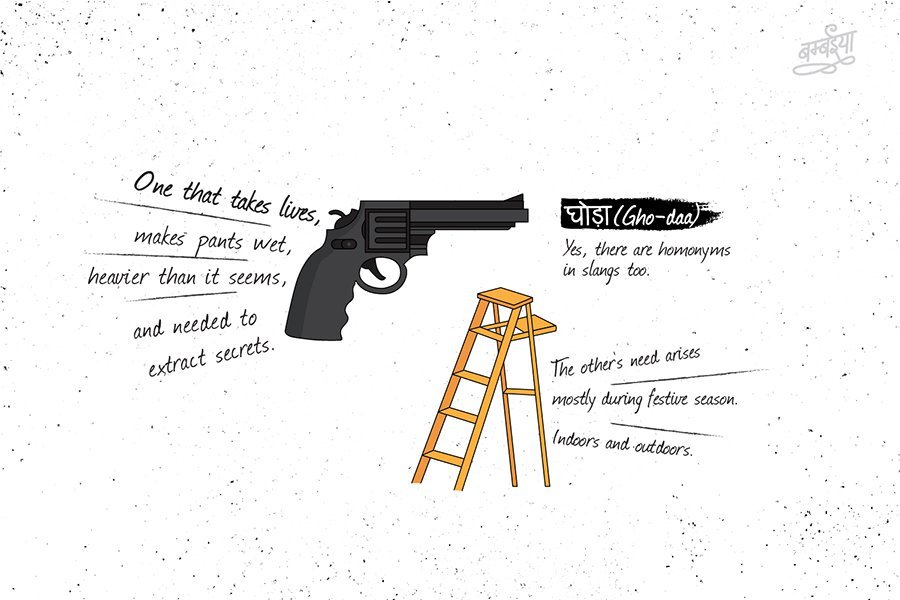 घोडा (Gho-daa): One that takes lives, makes pants wet, heavier than it seems, and needed to extract secrets. The other's need arises mostly during festive season. Indoors and outdoors.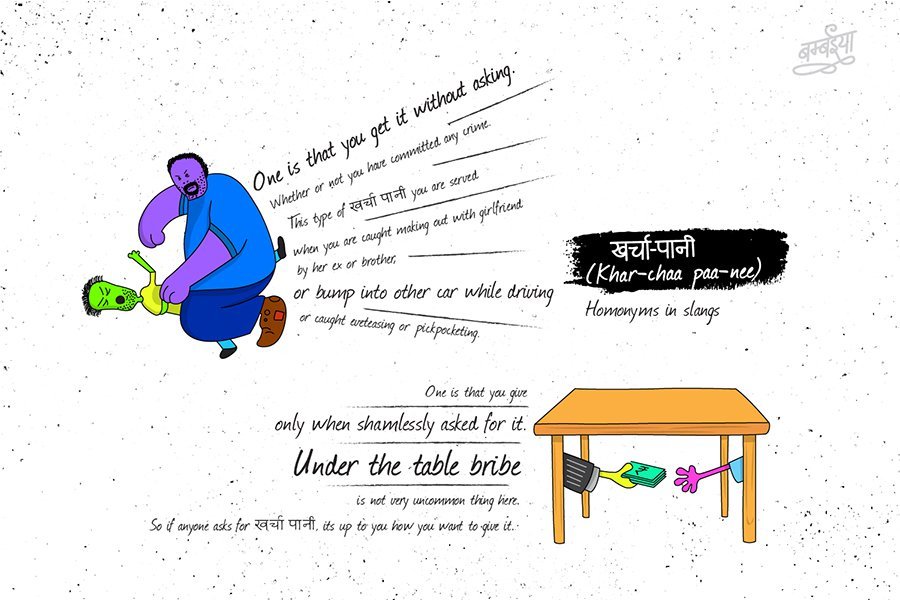 खर्चा पानी (khar-chaa paa-nee): Homonyms in slangs. One is that you get it without asking. Whether or not you have committed any crime. This type of खर्चा पानी you are served when you are caught making out with girlfriend by her ex or brother, bump into other car while driving or caught eveteasing or pickpocketing. One is that you give only when shamlessly asked for it. Under the table bribe is not very uncommon thing here. So if anyone asks for खर्चा पानी its up to you how you want to give it.