Devendra Jhajharia has cemented his place in the history books of Indian sport!
The 36-year-old rewrote his own historic feat as he broke the world record he had set 12 years back in Athens 2004, on his way to a second gold medal in the F46 Javelin Throw event at the Paralympic Games in Rio de Janeiro.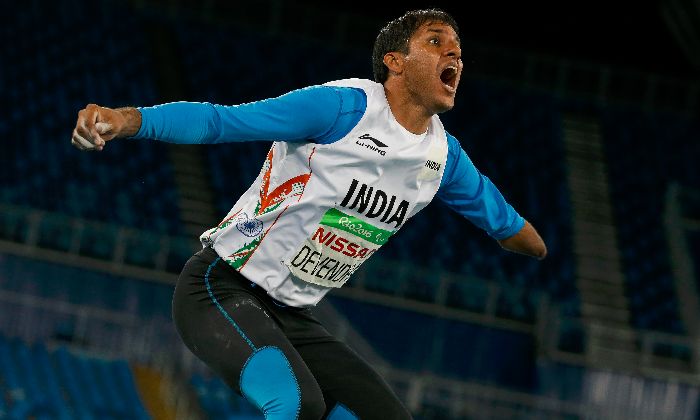 Devendra started the night as the underdog to the current world champion to Guo Chunliang, but after setting the early mark, he threw a stunning 63.97 meters in his 3rd attempt, beating his Athens mark of 62.15 meters.
The 2004 Athens gold medalist on Wednesday bagged another gold, that too with a new world record. The 36-year-old who is currently ranked third in the world bettered his own record 63.97 metres at the Olympic Stadium.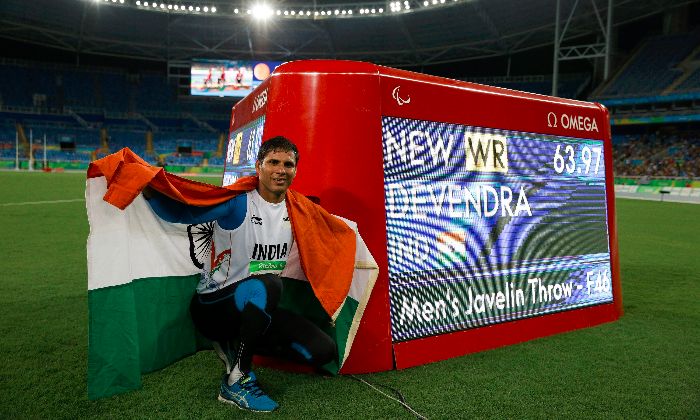 Participating at the Paralympics after an agonising 12-year-wait, as his event was re-added to the games after 2004, Devendra became the first Indian to win two gold medals
He was electrocuted while climbing a tree when he was eight years old and his left hand had to be amputated. But that didn't deter him from pursuing his dreams. The track and field star won gold at the International Paralympic Committee's (IPC) Athletics World Championships in Lyon in 2013.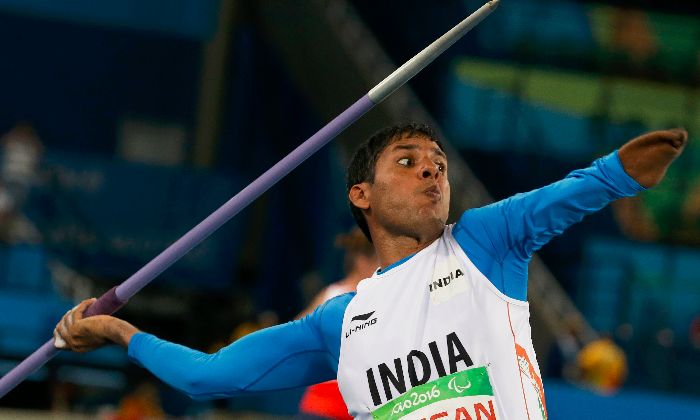 Here's the moment when he broke the world record…
Retweeted IPC Athletics (@IPCAthletics):

Devendra of @ParalympicIndia lets the javelin fly for a new F46 world… https://t.co/i7T1KFAnz1

— Paralympic India (@paralympicindia) September 13, 2016

With this India is currently at 31st position in the rankings with a tally of four medals-two golds, one silver and a bronze. This is also India's best performance in Paralympics so far.